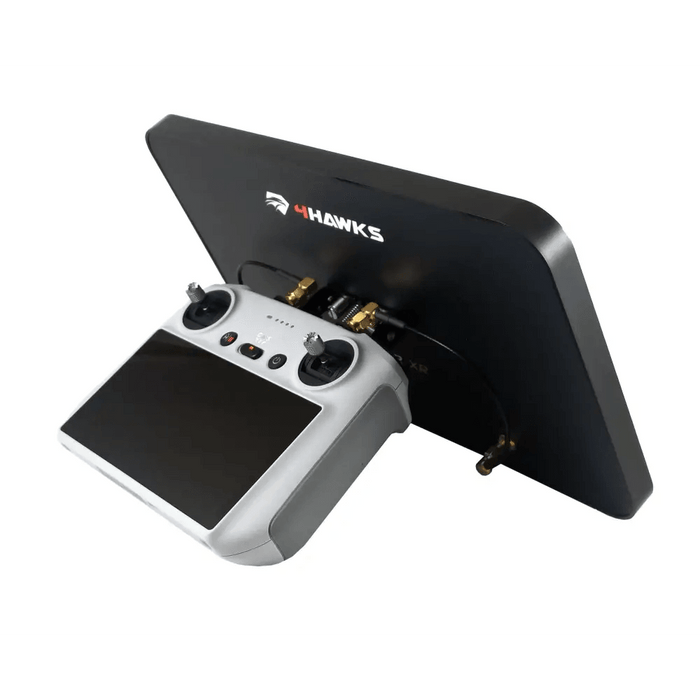 4Hawks Raptor XR for DJI RC Mavic Mini 3/Pro Mavic 3 Classic
Original price
$209.00
-
Original price
$209.00
4Hawks Raptor XR for DJI RC Mavic Mini 3/Pro Mavic 3 Classic
Introducing the 4hawks XtremeRange antenna for DJI RC remote – the ultimate solution for long-range flying and improved signal strength. This cutting-edge antenna is specifically designed for use with DJI drones, providing unmatched performance and range for the most demanding aerial applications.

Crafted from high-quality materials, the 4hawks XtremeRange antenna is built to last, with a durable construction that can withstand the rigors of outdoor use. The antenna features a sleek, streamlined design that blends seamlessly with your DJI RC remote, ensuring a professional and polished look.

Thanks to its advanced technology, the 4hawks XtremeRange antenna delivers exceptional signal strength, enabling you to fly further and with greater precision. With an impressive range of up to 10 kilometers, this antenna allows you to explore new heights and capture stunning aerial footage like never before.

Installation is quick and easy, with no technical expertise required. Simply attach the 4hawks XtremeRange antenna to your DJI RC remote and experience the benefits of enhanced signal strength and longer flight times. Plus, with its compact and lightweight design, this antenna won't weigh you down or hinder your mobility.

In conclusion, if you're looking for an antenna that can take your DJI drone to the next level, the 4hawks XtremeRange antenna is the perfect solution. With its impressive range, durable construction, and easy installation, this antenna is a must-have accessory for any serious drone enthusiast.