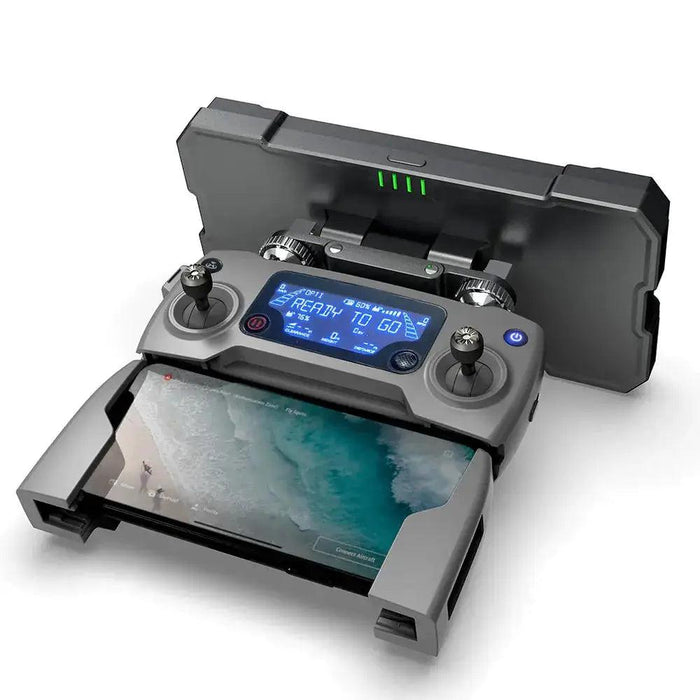 Alientech Duo II Dual Band Antenna for DJI Mavic 2 - Enhance Range & Signal Strength
Original price
$575.00
-
Original price
$650.00
Alientech Duo II 2.4/5.8GHz Dual Band Antenna for DJI Mavic 2 - Enhance Range & Signal Strength
Elevate your DJI Mavic 2 drone experience with the Alientech Duo II 2.4/5.8GHz Dual Band Antenna. Designed specifically for the Mavic 2 drone series and the standard remote, this antenna enhances your drone's range and signal strength, opening up a world of possibilities.

Be sure to add the best in the industry Worry Free Install with a Warranty!  1 Year on remote components that are touched or installed and full parts and labor on antenna for 1 year!  This offer only applies to purchases with the antenna and the install add on at the time of checkout.

The Alientech Duo II features dual band technology, operating on both 2.4GHz and 5.8GHz frequencies, ensuring stable and reliable connectivity even in challenging environments. With this antenna, you can fly your Mavic 2 drone with confidence, enjoying extended range and improved signal quality.

Installation is a breeze with the Alientech Duo II. Simply attach the antenna to your Mavic 2's standard remote, and you're ready to go. No complex setup or technical knowledge required.

At Covert Drones, we understand the importance of professional installation. That's why we offer worry-free, expert installation services for the Alientech Duo II antenna and your Mavic 2 standard remote. Our skilled technicians will ensure optimal performance and compatibility, allowing you to focus on capturing stunning aerial footage.

We stand behind the quality of our work, which is why we provide a worry-free warranty for the antenna and remote installation. With Covert Drones, you can fly with peace of mind, knowing that your equipment is covered for a designated period.

Upgrade your DJI Mavic 2 drone with the Alientech Duo II 2.4/5.8GHz Dual Band Antenna and unlock its full potential. Expand your range, improve signal strength, and capture breathtaking aerial shots like never before. Take your drone adventures to new heights with Alientech and Covert Drones."

Keyword Tags: Alientech Duo II Antenna, DJI Mavic 2 Antenna Upgrade, Dual Band Antenna, Enhanced Range, Signal Strength, Drone Accessories, Mavic 2 Standard Remote, Professional Installation, Worry-Free Warranty, Covert Drones, Drone Performance Boost, Aerial Photography, Drone Connectivity, Drone Signal Amplifier.