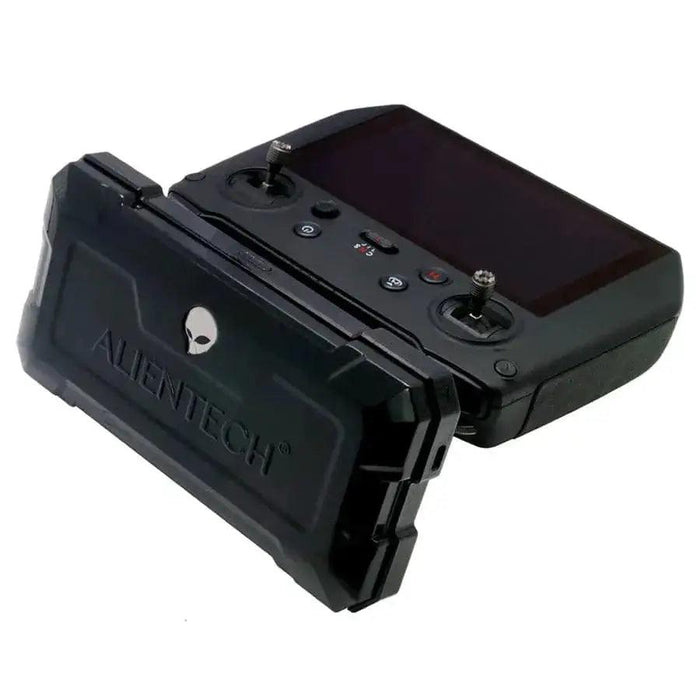 Alientech Duo II 2.4/5.8GHz Antenna for DJI RC PRO - Extended Range and Enhanced Signal Performance
Original price
$570.00
-
Original price
$995.00
Alientech Duo II 2.4/5.8GHz Dual Band Amplified Antenna for DJI RC PRO - Extended Range and Enhanced Signal Performance

Introducing the Alientech Duo II 2.4/5.8GHz Dual Band Amplified Antenna, designed specifically for the DJI RC PRO. Experience exceptional signal performance and extended control range with this high-quality antenna, empowering you to take your drone piloting to new heights.

The Alientech Duo II Dual Band Amplified Antenna operates flawlessly on both 2.4 and 5.8GHz frequencies, providing a robust and stable signal connection. Say goodbye to weak reception and signal dropouts, and enjoy uninterrupted and reliable connectivity for your drone operations.

To ensure a worry-free installation process, Covert Drones now offers a professional install service with a guarantee and warranty on both the remote and antenna. Our team of experts will handle the installation, ensuring optimal performance and peace of mind.

Upgrade your DJI RC PRO with the Alientech Duo II 2.4/5.8GHz Dual Band Amplified Antenna and unlock the full potential of your drone. Enjoy enhanced signal performance, an extended control range, and trust in the worry-free professional installation service provided by Covert Drones.

Keywords: Alientech Duo II Amplified Antenna, 2.4/5.8GHz Dual Band, DJI RC PRO, Signal Performance, Control Range Extension, Professional Install Service, Worry-Free Installation, Covert Drones, Guarantee, Warranty.