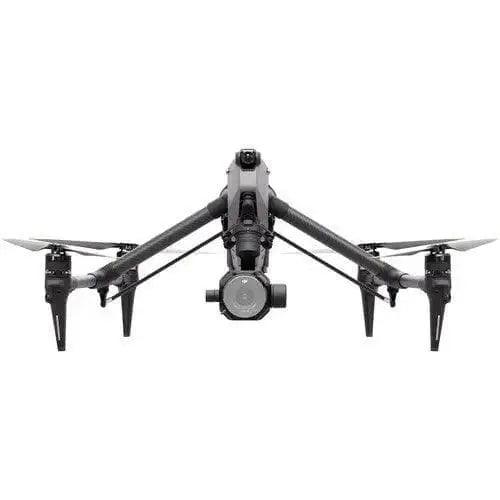 DJI Inspire 3 Advanced Drone: 4K UHD Video, High-Speed Performance, and Cutting-Edge Control for Professional Photography and Videography
Original price
$16,499.00
-
Original price
$16,499.00
DJI Inspire 3 Advanced Drone: 4K UHD Video, High-Speed Performance, and Cutting-Edge Control for Professional Photography and Videography
Please note, this product is a coming soon product and pre orders will ship on a first come basis.

Introducing the DJI Inspire 3: A New Era of Aerial Creativity

Unlock a world of limitless possibilities with the DJI Inspire 3, the pinnacle of professional aerial imaging technology. Engineered to redefine the boundaries of innovation, this exceptional drone empowers filmmakers, photographers, and content creators to capture breathtaking visuals from the sky. With its state-of-the-art features and unrivaled performance, the DJI Inspire 3 sets a new standard in the industry.

Designed for professionals who demand uncompromising quality, the DJI Inspire 3 boasts an advanced image processing system that captures stunning 8K resolution footage and 48-megapixel stills. Every frame is brought to life with incredible detail and color accuracy, elevating your content to new heights of visual storytelling. With its powerful 1-inch CMOS sensor, the Inspire 3 delivers exceptional low-light performance, ensuring crystal-clear images even in challenging lighting conditions.

Equipped with an integrated 3-axis gimbal, the DJI Inspire 3 ensures silky-smooth and stable footage, allowing you to achieve cinematic results effortlessly. The gimbal is meticulously designed to eliminate unwanted vibrations and jitters, providing you with professional-grade stabilization for your aerial shots. Whether you're capturing sweeping landscapes, dynamic action sequences, or intimate close-ups, the Inspire 3 guarantees a level of precision that is second to none.

One of the standout features of the DJI Inspire 3 is its intelligent flight system, which enables enhanced autonomy and creative control. With advanced obstacle avoidance sensors and intelligent tracking capabilities, the drone effortlessly navigates complex environments while keeping your subject in focus. Its intuitive flight modes, including ActiveTrack, Point of Interest, and Waypoint, empower you to execute complex shots with ease, unleashing your creative vision like never before.

The DJI Inspire 3 is not only a powerful imaging tool but also a highly reliable and durable companion for your professional endeavors. Constructed with a lightweight yet robust carbon fiber frame, this drone can withstand the rigors of demanding shoots without compromising its agility. The enhanced flight time of up to 40 minutes ensures you can capture the perfect shot without interruption, while the extended range of up to 10 kilometers keeps you connected even in expansive shooting locations.

Furthermore, the DJI Inspire 3 integrates seamlessly with the DJI ecosystem, providing you with a comprehensive suite of accessories and software solutions. The intuitive DJI Fly app enables effortless control and live streaming from your mobile device, while the compatibility with DJI Ronin gimbals allows for effortless transition between aerial and ground-based shots. Take advantage of the vast selection of lenses, filters, and other accessories to expand your creative possibilities and achieve unparalleled results.

In summary, the DJI Inspire 3 is the ultimate tool for professionals seeking to push the boundaries of aerial creativity. Its cutting-edge technology, exceptional image quality, and intelligent flight capabilities empower you to capture breathtaking visuals with unmatched precision. Elevate your storytelling and revolutionize your content creation with the DJI Inspire 3—the future of aerial imaging has arrived.
DJI Inspire 3, Advanced Drone, Professional Drone, 4K UHD Video, High-Speed Drone, Drone Photography, Drone Videography, Aerial Photography, Aerial Videography, High-Quality Drone, Stable Drone, DJI Drone