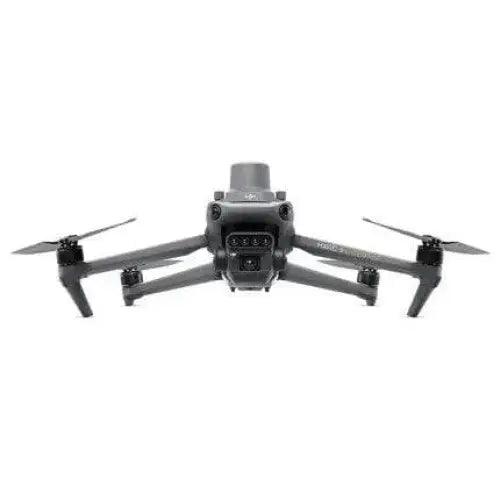 DJI Mavic 3M Multispectral
Original price
$4,618.00
-
Original price
$4,618.00
DJI Mavic 3 Multispectral
Discover the DJI Mavic 3 Multispectral:
Unleashing Precision Agriculture like Never Before

Introducing the DJI Mavic 3 Multispectral, a groundbreaking drone designed to revolutionize the world of precision agriculture. With its advanced multispectral imaging system and cutting-edge features, this aerial powerhouse empowers farmers and agronomists to optimize crop health, increase yields, and drive sustainable farming practices.

Unparalleled Multispectral Imaging:
Equipped with a high-precision multispectral camera, the DJI Mavic 3 Multispectral captures detailed imagery across multiple spectral bands, revealing valuable insights about crop health, stress levels, and nutrient distribution. With its 10-bit color depth and adjustable spectral range, this drone allows for precise analysis and accurate identification of vegetation indices, enabling you to make data-driven decisions for enhanced agricultural productivity.

Unmatched Performance and Efficiency:
The DJI Mavic 3 Multispectral takes your farming operations to new heights with its exceptional flight performance and extended flight time of up to 45 minutes. Powered by state-of-the-art propulsion and flight control systems, this drone delivers smooth and stable flights, allowing you to cover larger areas in a single mission. Say goodbye to manual inspections and embrace the efficiency of autonomous flight modes, such as the TimeSync feature, which synchronizes the flight controller, camera, and RTK module for precise data collection.

Advanced Data Processing:
Unlock the true potential of your multispectral data with the DJI Mavic 3 Multispectral's advanced data processing capabilities. Utilize DJI Terra software to generate orthomosaic maps, vegetation index maps, and 3D models with ease. Analyze and compare data sets over time to monitor crop health trends, detect early signs of disease, or identify areas requiring targeted treatment. With comprehensive data analysis at your fingertips, you can optimize resource allocation and make informed decisions to maximize yields and minimize costs.

Enhanced Data Security:
Protecting your data is of utmost importance, and the DJI Mavic 3 Multispectral ensures top-tier data security throughout your operations. Equipped with a built-in Data Trust Framework, this drone employs robust encryption measures to safeguard your sensitive information. Rest easy knowing that your valuable agricultural data remains confidential and protected against unauthorized access.

Seamless Integration:
Designed with compatibility in mind, the DJI Mavic 3 Multispectral seamlessly integrates with industry-standard agriculture platforms and tools. Effortlessly combine drone data with existing GIS systems, farm management software, and variable rate applications to streamline your workflow and leverage the full potential of precision agriculture. Expand your capabilities and achieve new levels of efficiency and productivity in your farming operations.

Stay Ahead with DJI Mavic 3 Multispectral:
As a game-changer in precision agriculture, the DJI Mavic 3 Multispectral empowers farmers, agronomists, and land managers to make informed decisions, optimize crop health, and drive sustainable practices. Stay ahead of the competition by harnessing the power of multispectral imaging and data analytics. Unlock new possibilities and revolutionize your farming practices with the DJI Mavic 3 Multispectral. Elevate your yields, protect your crops, and embrace the future of precision agriculture today.
In The Box
DJI Mavic 3M Multispectral
Remote Controller x1
Propeller Pair x3
Charger x1
Carrying Case x1
USB-C to USB-C Cable x 1
Power Cable x1
USB-C Cable x1
Screwdriver x1
User Manual
Enterprise Care Basic Warranty